Multiple Colours Options – Black Only Printing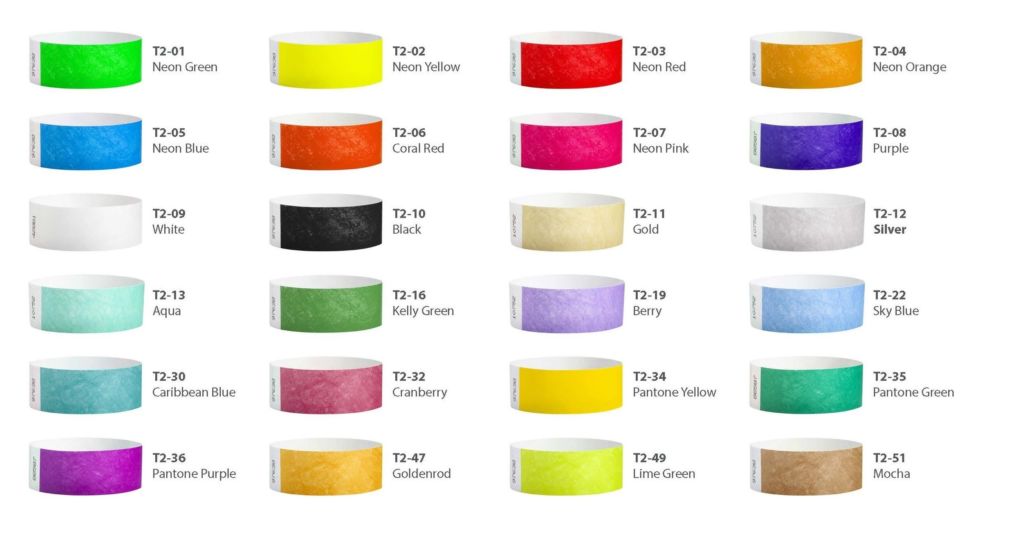 Printed Tyvek Wristbands
Printed Tyvek® wristbands are affordable, durable, and secure. Our printed tyvek wristbands offer a specially formulated security adhesive which assures maximum security in any environment. The paper-like (tyvek) material is comfortable and easy to wear. Printed tyvek wristbands is a perfect way to brand & promote your event, plus offer extra security.
PRINTED TYVEK WRISTBANDS / PRINTED SECURITY WRISTBANDS / PRINTED PAPER WRISTBANDS
DUPont Original Product (A Grade)
Non Tear (Woven Fibres)
Waterproof / Tamperproof
Numbered
Self Adhesive
Sheets of 10 with perforations (Easy to peel)
#1 Min print run 1000 units (1 box), standard coloured tyvek stock with a BLACK print overlay. 10 – 15 Working days.
#2 Min print run 500 units (1 box), white, base tyvek stock with a full colour flood print overlay. 10 – 15 Working days. This means your band colour can be ANY CMYK shade = colour match the main wristband colour.
Plain wristbands always in stock here in our New Zealand based store.
Cannot call API for app 222116127877068 on behalf of user 4268341676554773